Regular price
$900.00 USD
Regular price
Sale price
$900.00 USD
Unit price
per
Sale
Sold out
Share
View full details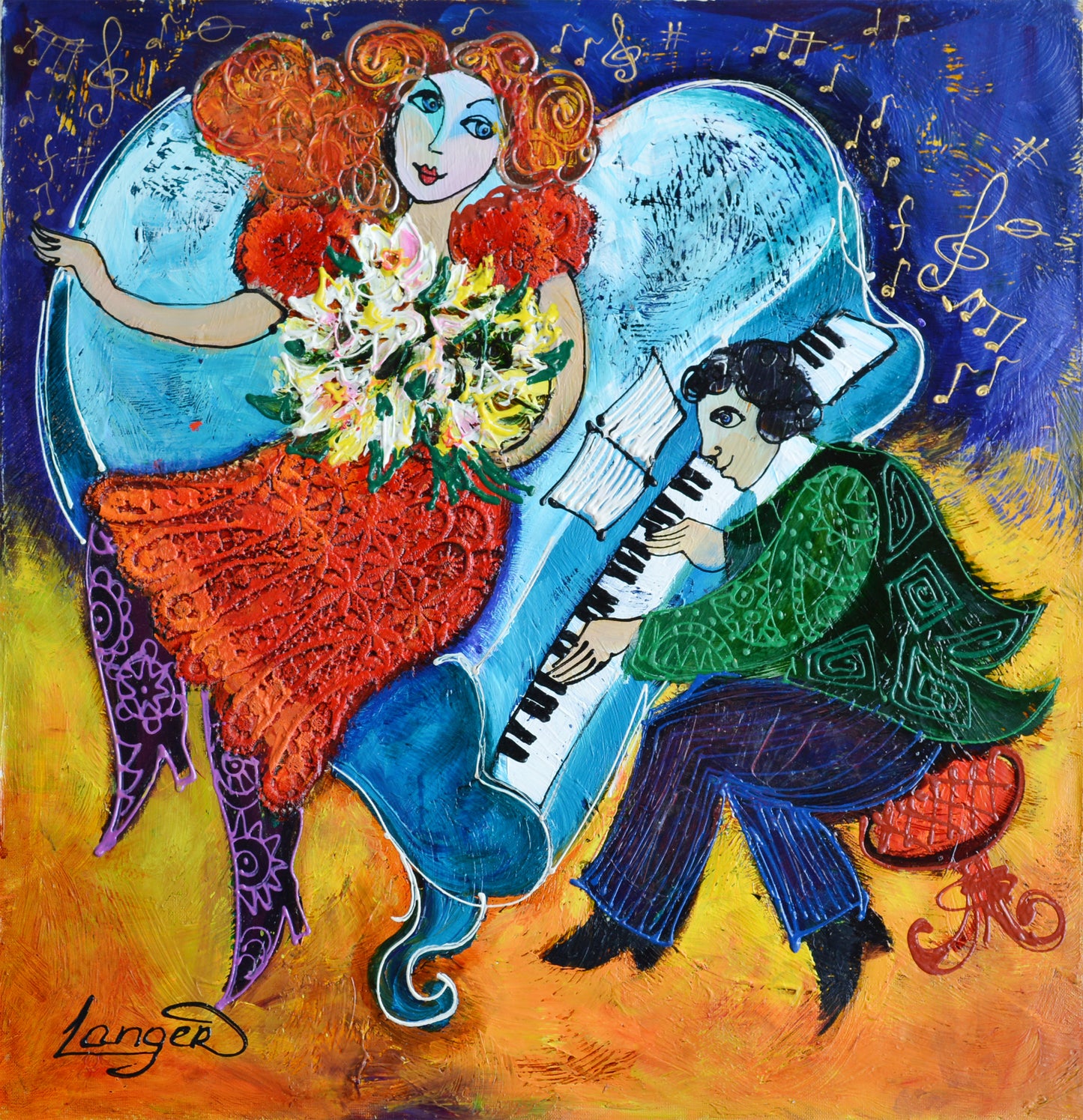 Description

Acrylic on Canvas
24 × 24 × 1 in | 61 × 61 × 2.5 cm
This is a unique work
This work includes a Certificate of Authenticity

About the Artist

Yulia Langer was born in Kharkiv, Ukraine in 1972. After studying Art in Skovoroda, Kharkiv National University, Yulia continued teaching Fine Arts for a number of years. In 2003 Yulia moved to Israel, settling near Tel Aviv, and began focusing on her passion – painting. Yulia Langer's canvases are a fusion of story, form and color.

Romance and intimacy are reoccurring themes in her paintings, while in the background the viewer will find motifs of surrealism and naivety along with a certain musical subtext. Texture plays an important role in Langer's art. Various techniques, such as collage, music scores, lace and crochet, relief work, metallic paints and golden leaves, along with an uninhibited use of strong colors, are part of Yulia creations.

In her paintings one can feel the presence of Marc Chagall, one of the great masters of the 20th century, and of the late Theo Tobiasse. Today, you can find Langer's paintings in top galleries, and distinguished, private collections throughout the world.