Regular price
$988.00 USD
Regular price
Sale price
$988.00 USD
Unit price
per
Sale
Sold out
Share
View full details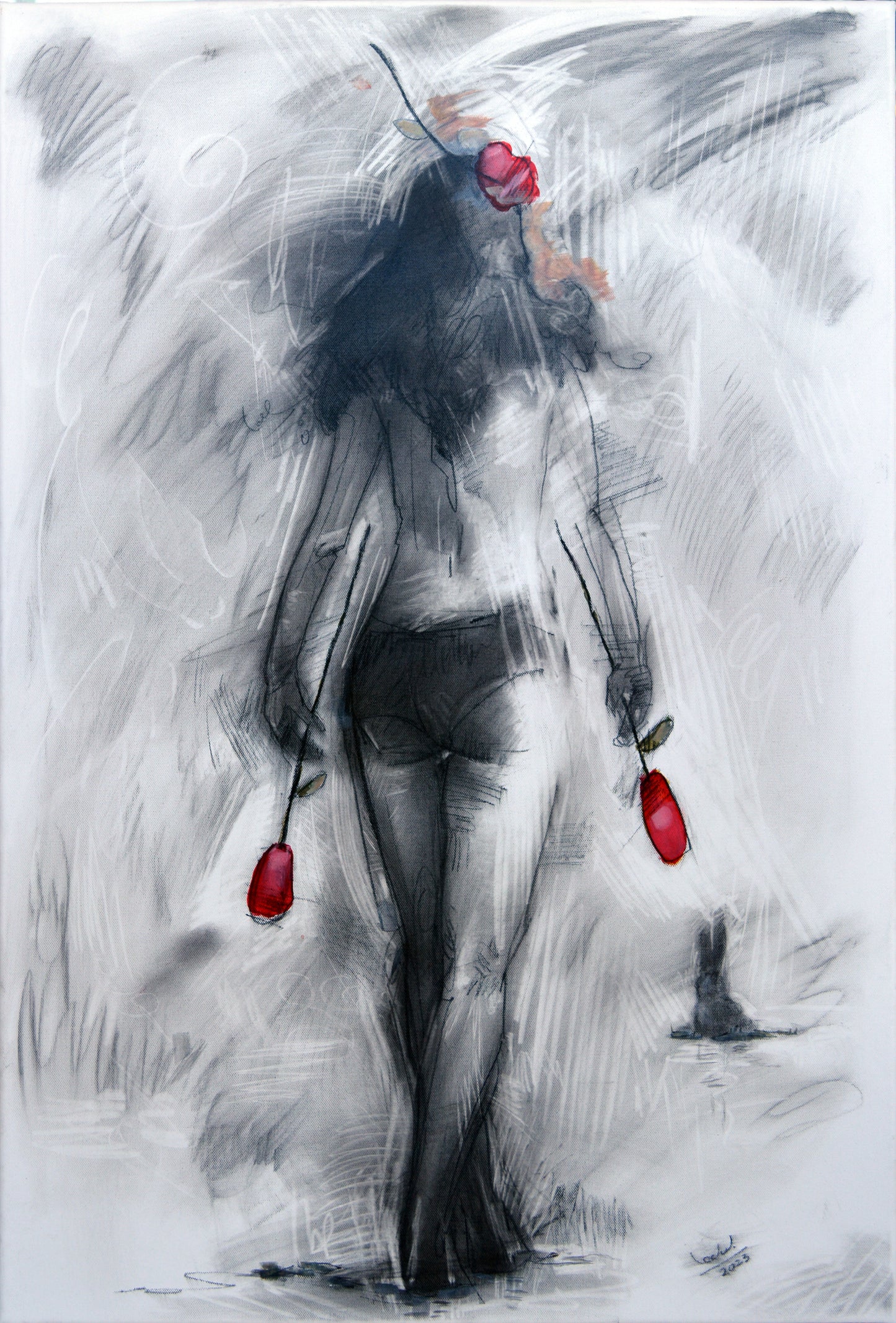 Description

Charcoal and Acrylic on Canvas
36 × 24 × 1 in | 91.4 × 61 × 2.5 cm
This is a unique work
This work includes a Certificate of Authenticity

About the Artist

Eduardo Reinier Castillo Saez is the agile, versatile and unpredictable creator who discovers the world from a subtle perspective, the reflection of a dedicated and sensitive education. As a young man he accidentally found the creative drawing of him and made a mirror of it.

Thus completing his passion and his skill in detail thanks to his studies at the arts academy in his hometown, Camagüey, Cuba.

His work as a curator in a museum years later showed him other ways of doing and understanding his environment, taking advantage of his closeness to history and studying References such as Egon Schiele, Dominique Ingres and Carlos Enrique, very important for the future works of him.

Despite being born in a country with enormous deprivations, he did not stop producing art no matter how difficult it was.

Exhibitions and events are his constant activities. Lacking models, he built his work from photos from the world of pleasure, thus creating paintings of casually present women. Along with other themes, the game of color and geometric figures are his bridge to the rest of a known symbolism.

Over time he created his own artistic projects, being more controversial than didactic, personal spaces (Galleries) that showed much of his work in design and his experience as a drawing teacher. An unexpected and convulsive loss of his first couple began an expressionist visual aesthetic that would mark him forever.

With a need to rebuild his professional world, I seek representation in a new partner, the lever that drove what is today the man and artist, Edu.

Thus, after an adventurous trip, his arrival in the US is a rebirth of his passion for art, his only dream and his challenge to the future.